Start: 10/19/2018 End:10/21/2018
Activity: Car Camping/Exploring
Difficulty: 3 - Car Camping and leisurely exploring
We're headed to Saline Valley and exploring abandoned mines, salt flats, desert hot springs, an oasis, a remote ghost town, and maybe we'll even see a fighter jet cruisin.  Get ready for some off roading, heavy exploring, and great stories on the road.
We'll need a participant driver for this trip and we're gonna be off-roading for at least 100 miles, your car will need some clearance.  An SUV is a must, but AWD/4WD is strongly preferred as the driving could get a little intense.  The participant driver will get a severely discounted ticket price (just paying for food), so go ahead and shoot us an email (before or after trip signups) if you are interested in driving!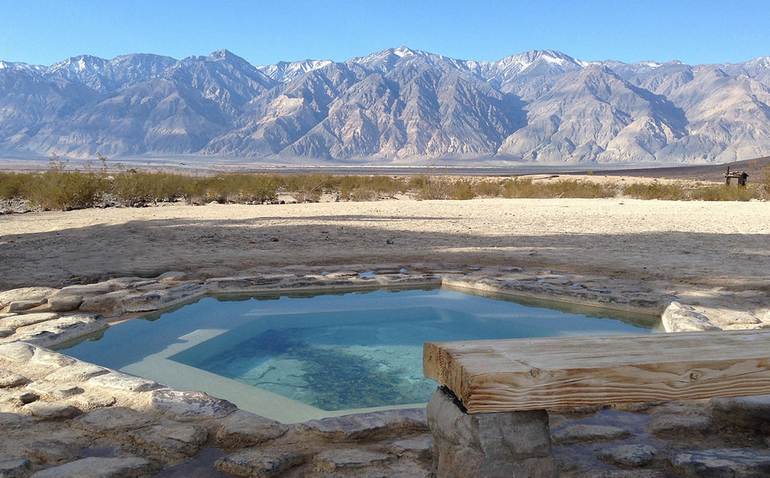 Mark Brizzolara -mark.brizzolara@scoutfitters.org
Luke Aguirre – luke.aguirre@scoutfitters.org

Meet: 7AM Trogro on Friday
Return: 4PM on Sunday
Cost: Member: $89 Non-Member: $112
What to bring:
Hiking Boots
Warm layers
Mess kit
Sunscreen/Hat/Sunglasses
Day Pack
Sleeping bag
Sleeping pad
Tent if you have it
6L of Water (~2 gallons)
Bathing suit/sandals (Hot springs)
Towel
Toiletries
Camera